Annual General Meeting 2017
The Annual General Meeting was hold on Wednesday 26 April 2017 at 3 p.m., Gothia Towers, Mässans gata 24, Gothenburg, Sweden.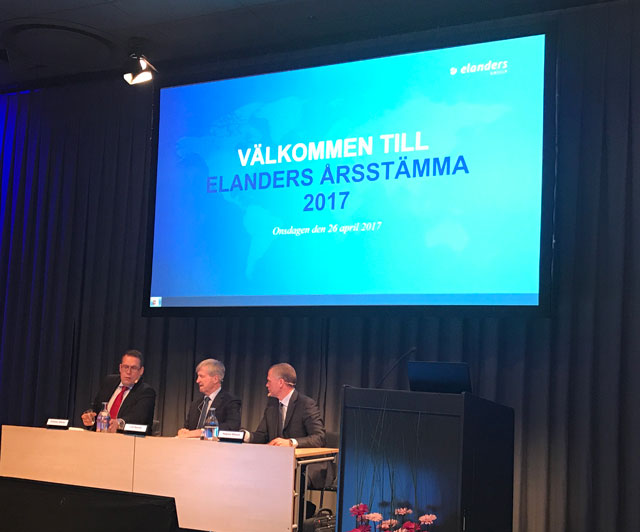 In his speech CEO Magnus Nilsson described Elanders' integrated offer, the current situation and changes over the last five years. He also talked about how the company continues to focus on increasing cross sales within the Group to gain a greater portion of the value chain in existing customers and grow geographically with them. He said the investments made will be to promote organic growth.
Press releases
4/26/2017 Report from the Annual General Meeting 2017
3/27/2017 Notice to attend Elanders' Annual General Meeting 2017
Links