Just-in-Sequence Printing: Second HP PageWide Press T230 for Elanders Waiblingen

© Johannes Wosilat
In order to meet the demand of Just-in-Sequence production, we have been relying on solutions from HP for a considerable time and now we have integrated the second HP PageWide Web Press T230 webfed press to the current printer fleet.  
With it we are strengthening our range of services in digital printing and expanding our on-demand production capacities for operations manuals and catalogue printing.
Thanks to the flexibility and the productivity of the printers and solutions, we can offer our customers a number of services and even fulfil customer requests that are outside the box. The new HP PageWide Web Press T230 allows printing jobs to be executed on diverse media, for example uncoated offset substrates, wood-pulp paper or newsprint.
With the new HP PageWide Web Press T230, we will be expanding our range of services primarily in the production of operations manuals and catalogue printing. This expansion is our reaction to the growing demand for Just-in-Sequence production which is being requested by more and more major customers, especially in the automotive industry. Adherence to schedules and the best quality are the pre-requisites here – printer breakdowns would be dramatic. With two of the same machines at the Waiblingen location, we will be able to assure even schedule-sensitive customers that delivery times will be adhered to reliably.
Moreover, Elanders Europa is expanding their machinery with another HP PageWide Web Press T230 which will be installed at the Sweden location.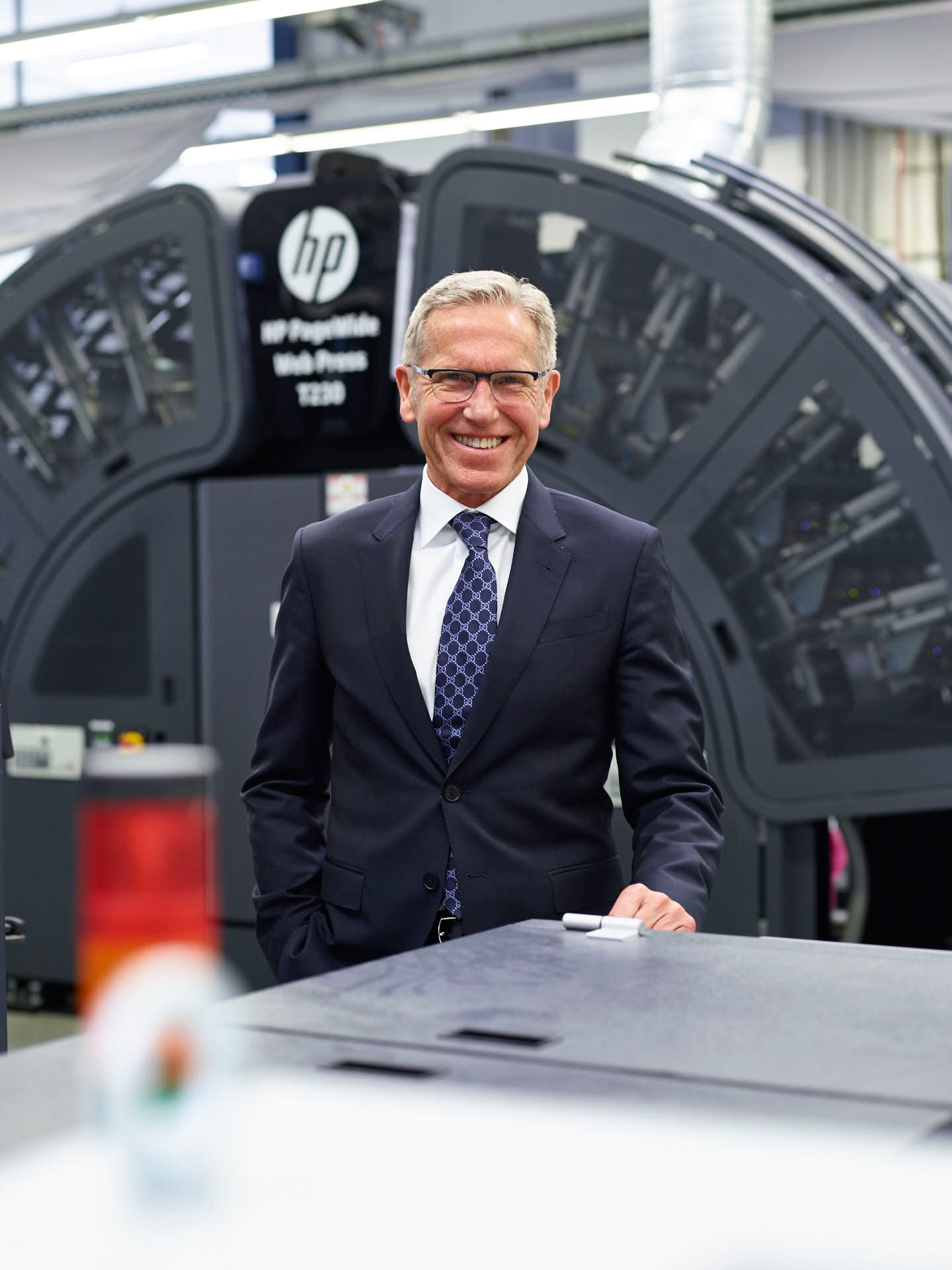 © Johannes Wosilat
Peter Sommer,
CEO Elanders Europe