This year the Swedish Business Award 2017 in the category large company went to Elanders GmbH.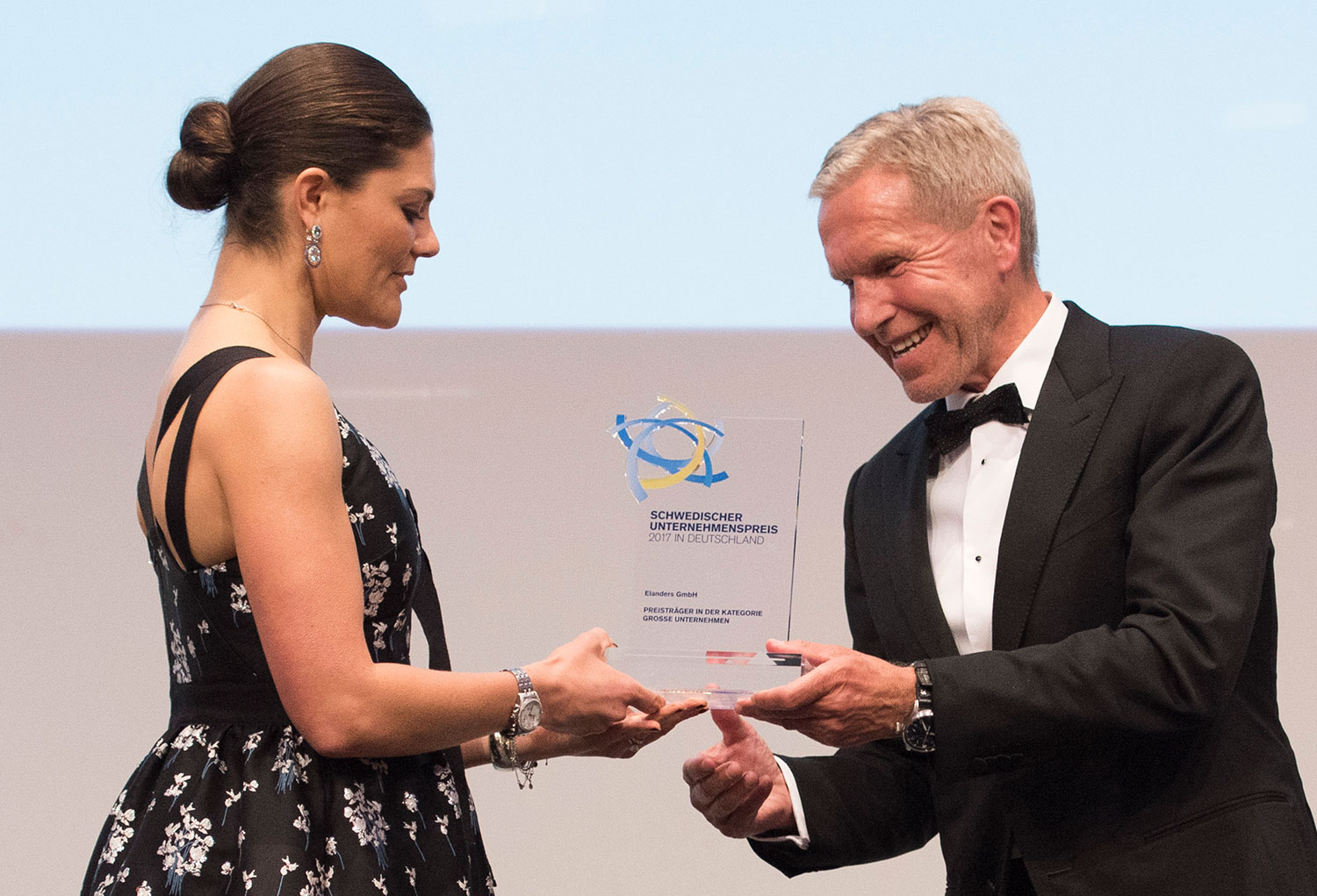 HRH Crown Princess Victoria of Sweden; Senator h.c. Peter Sommer, Member of the Elanders Board, President Print & Packaging Worldwide
© Torben Geeck
During a gala evening in Leipzig on 23 November 2017, CEO Senator h.c. Peter Sommer received the award directly from the hands of HRH Crown Princess Victoria of Sweden. We were also very pleased that the Crown Princess took the time to examine samples of our special packaging solutions in detail.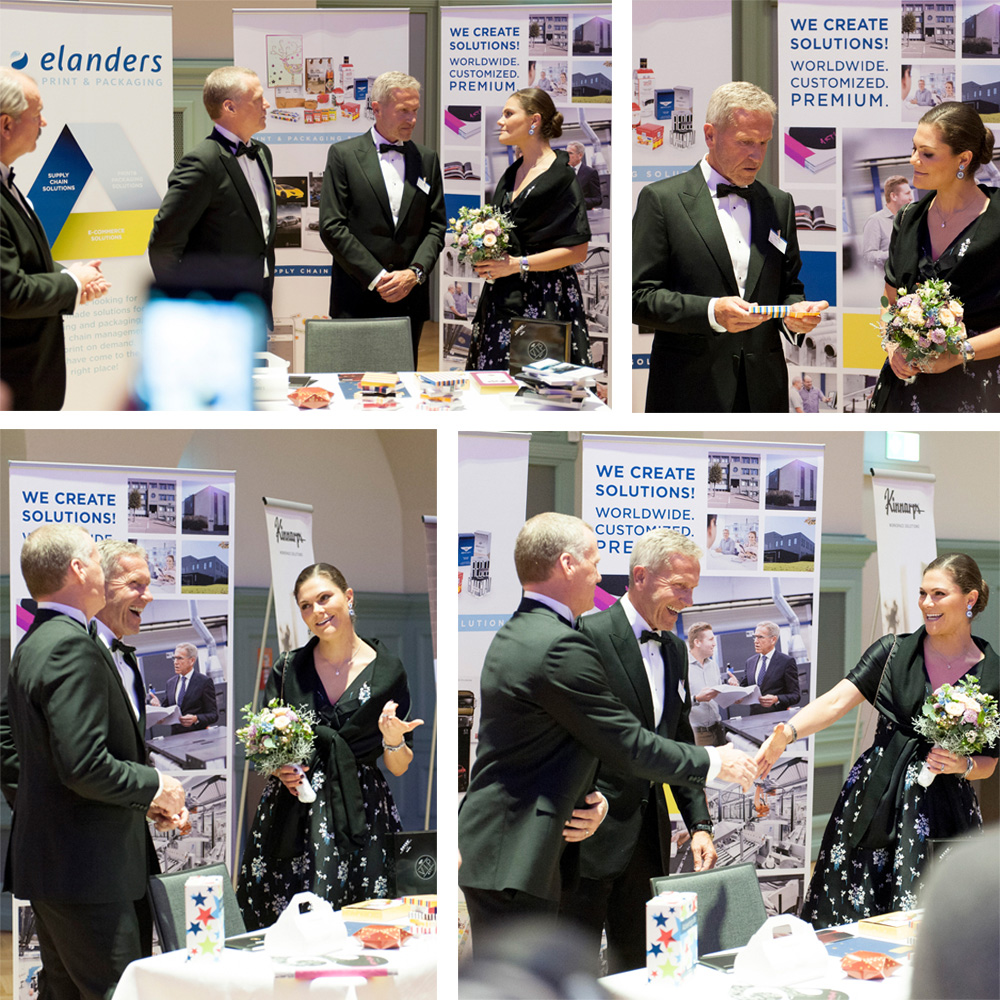 © Torben Geeck
In addition to the Swedish Chamber of Commerce, Business Sweden and the Swedish Embassy are the initiators of this award, which is presented to the most successful Swedish companies in Germany. This year was the 15th occasion on which the award was presented. We are very proud to have become one of the award-winners! The jury particularly cited our innovative strength and the tailor-made cross-media solutions which we develop together with customers as the reasons for this recognition.
The other award-winning companies were Kinnarps, Tacton Systems and the music streaming service Spotify.
We wish to thank all the employees who contributed to this success; this award would not have been possible without superb teamwork.