Interesting topics around the book and catalogue production – The HP Open House Event provided an impressive program.
Elanders received a lot of visitors at this year's HP Open House Event. After officially welcoming the guests, Peter Sommer, President Print & Packaging Worldwide, gave an exciting presentation on the digital book and catalogue production. A guided tour through the pressroom was a perfect combination.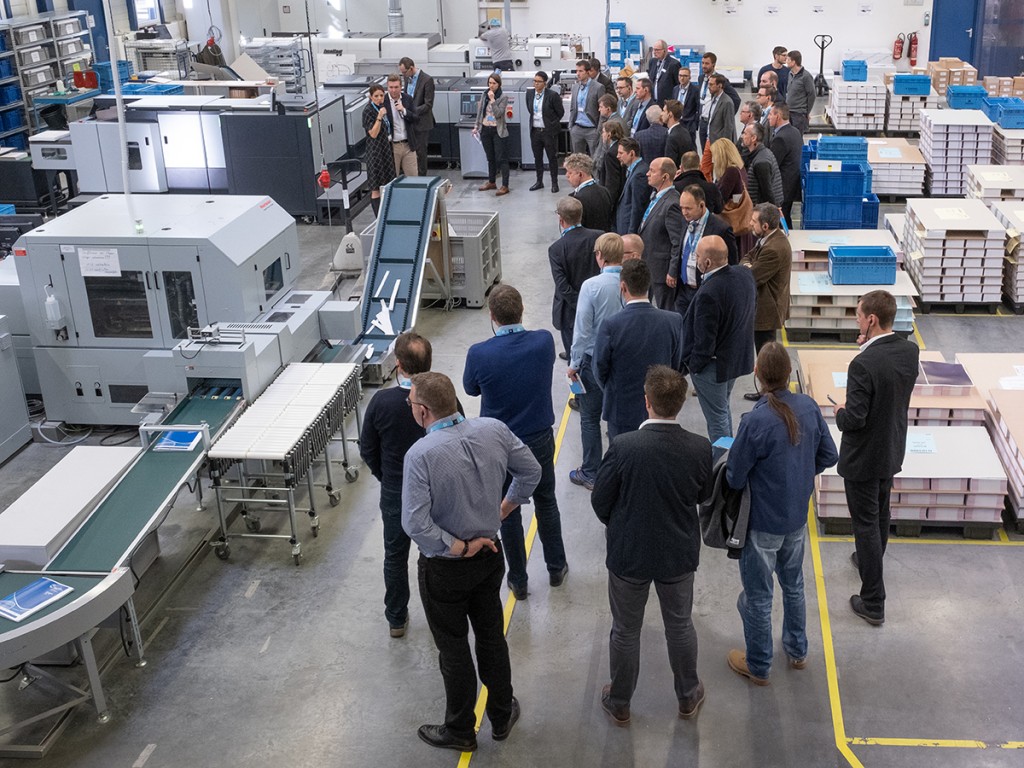 After lunch, Sabi Paska, team leader of HP Solution Consultants, presented interesting workflow solutions. Joachim Haas, Head of Production at Blanvalet Publishing Group, then discussed the challenges in the book production from the perspective of a publishing house. A discussion and question session marked the successful conclusion of the event.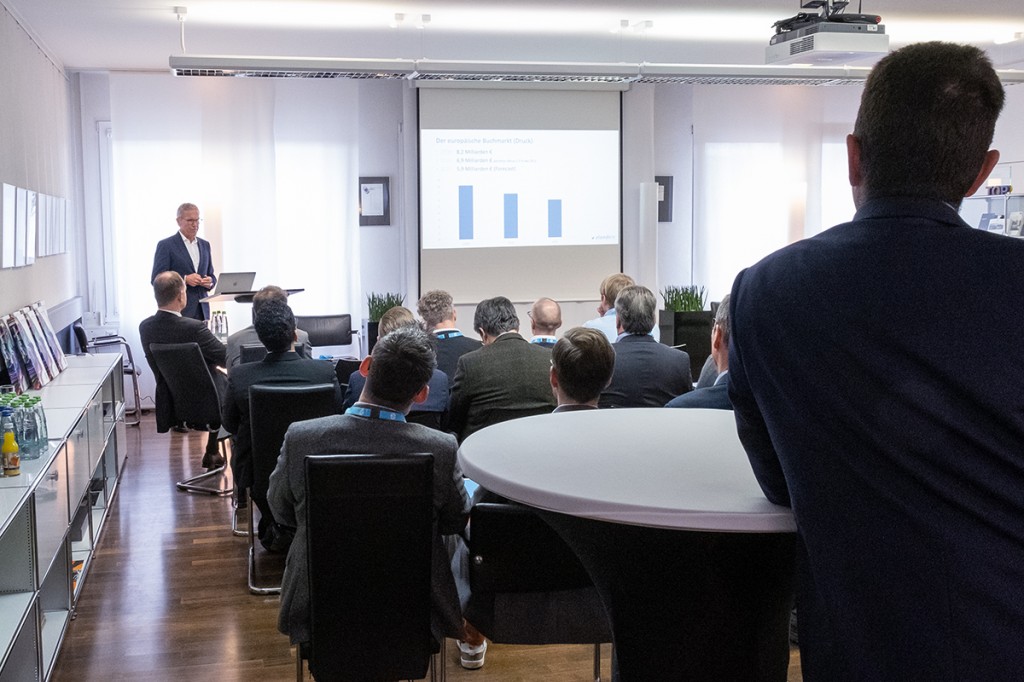 As host we would like to thank all visitors for the active participation and the exciting talks, discussions and conversations. Special thanks go to HP for the trusting and long-standing cooperation!