We offer personalised mailings and packaging, print on demand with the always latest contents, owner's manuals, which we deliver on a just-in-time basis, and much more. We leave no stone unturned to develop innovative solutions for what you need that are tailored perfectly to your business.
Our customers include many of the largest and most successful companies worldwide, who use our products to establish an additional platform for their brand presence. We offer you a broad range of options. Indigo, digital, high-speed digital or offset printing – we're sure to have the right premium product for you in our portfolio.
Add a fresh touch of colour to your company with our print products.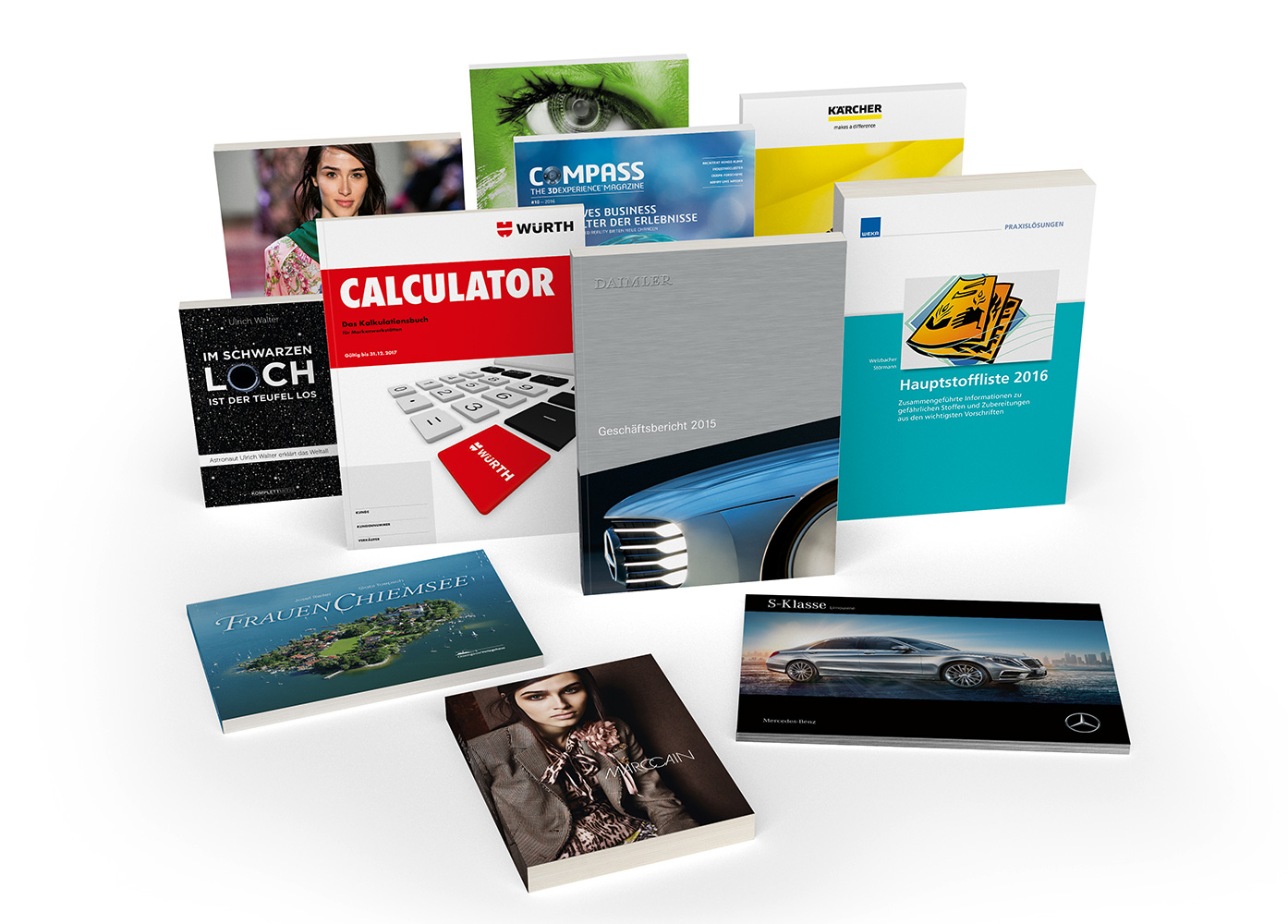 What makes a good package? It needs to look good, be easy to open while ultimately still fulfilling its purpose. Reconciling these different requirements can prove tricky. Fortunately, you can rely on us and  our experience in producing and printing packaging.
Do you have a packaging idea? We look forward to applying it in innovative and creative fashion.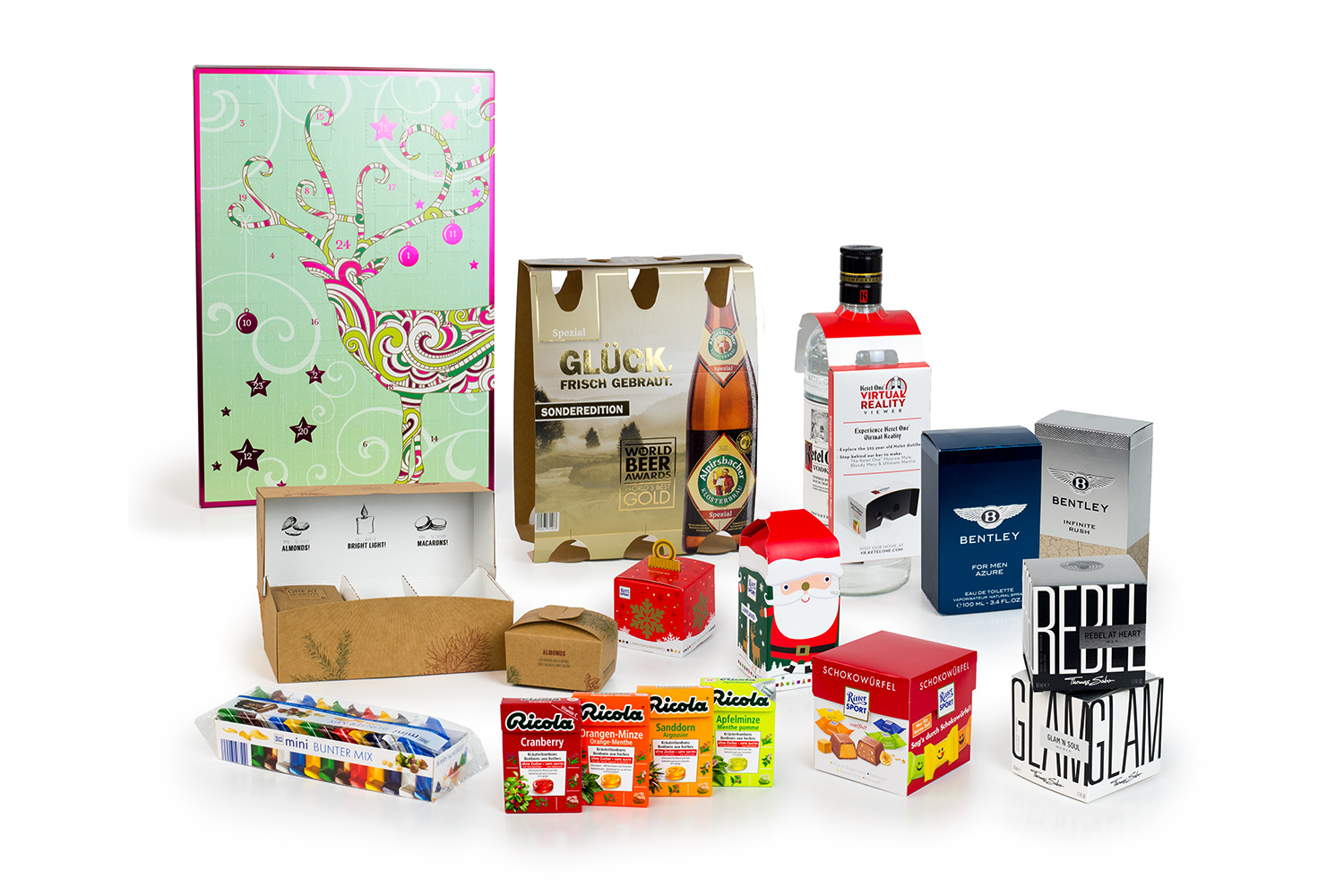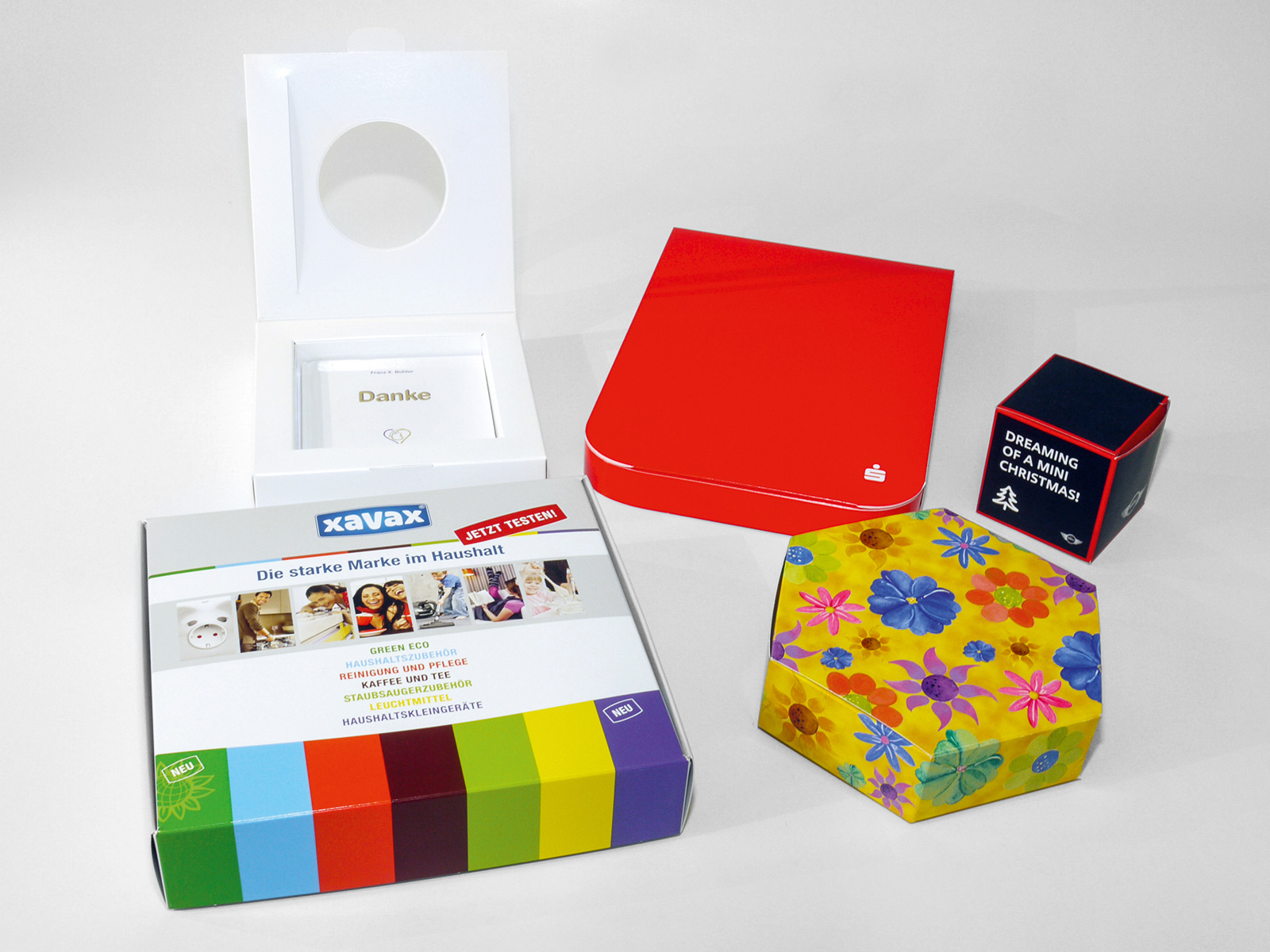 Packages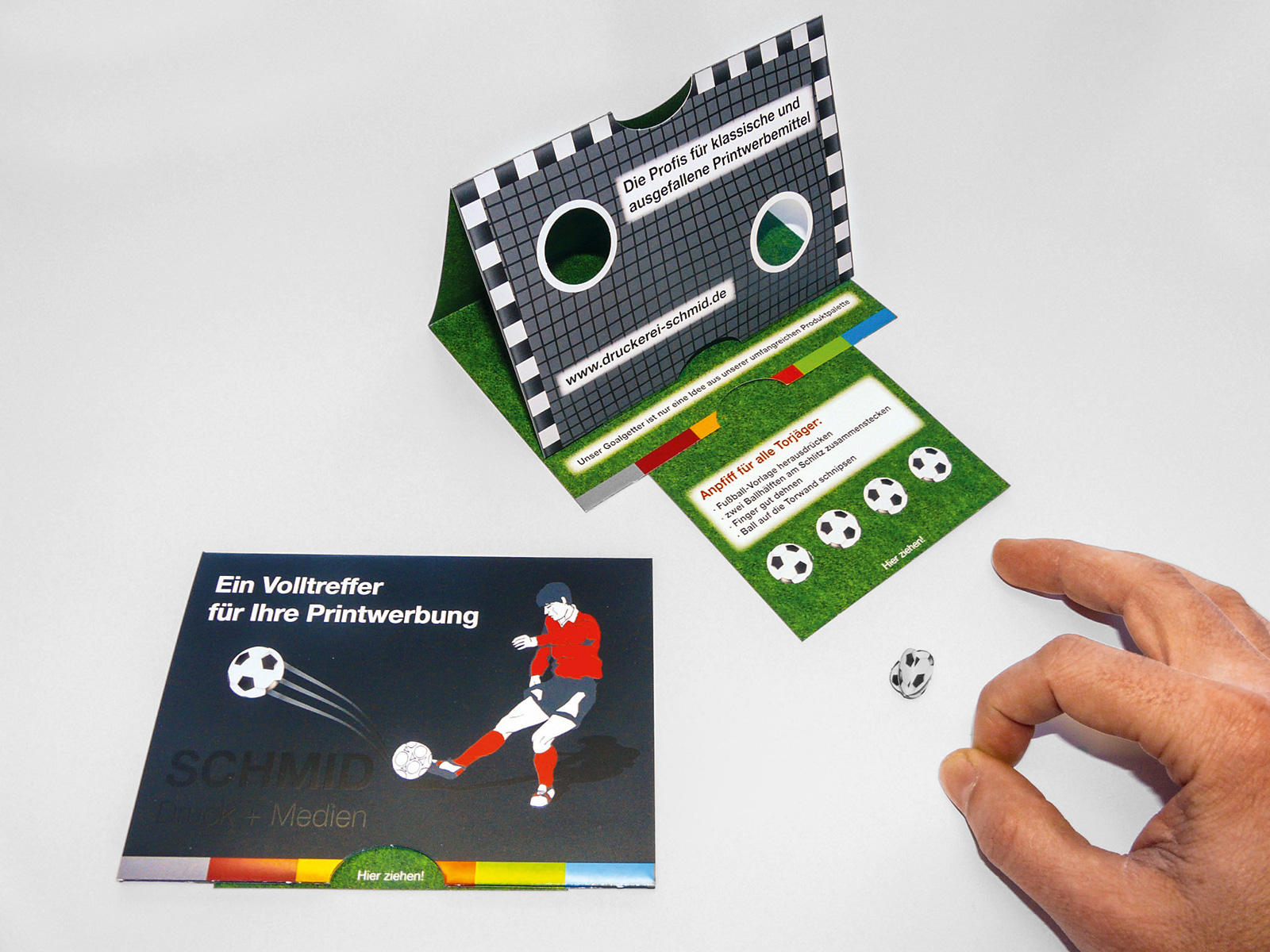 Gimmicks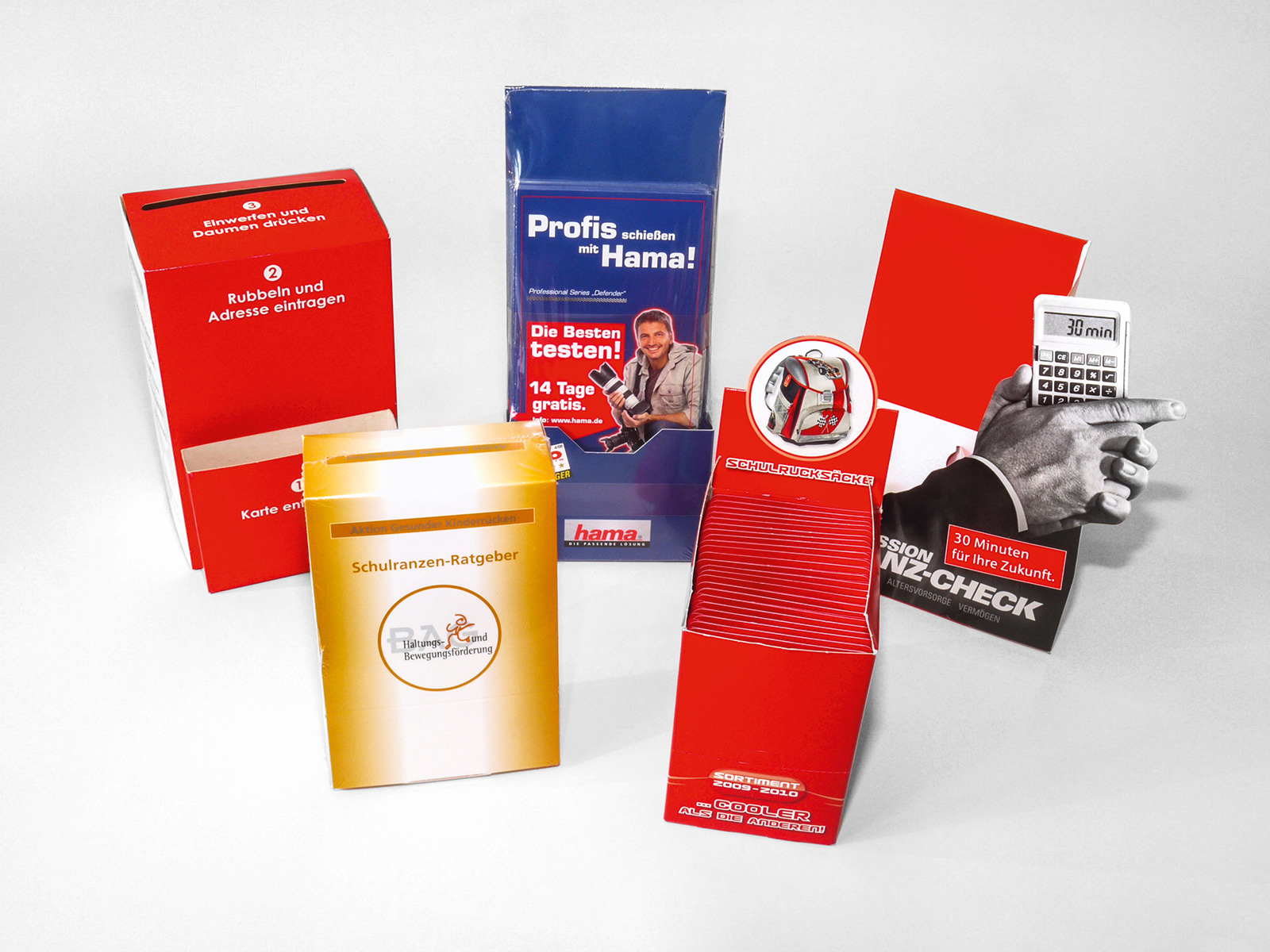 Dispensers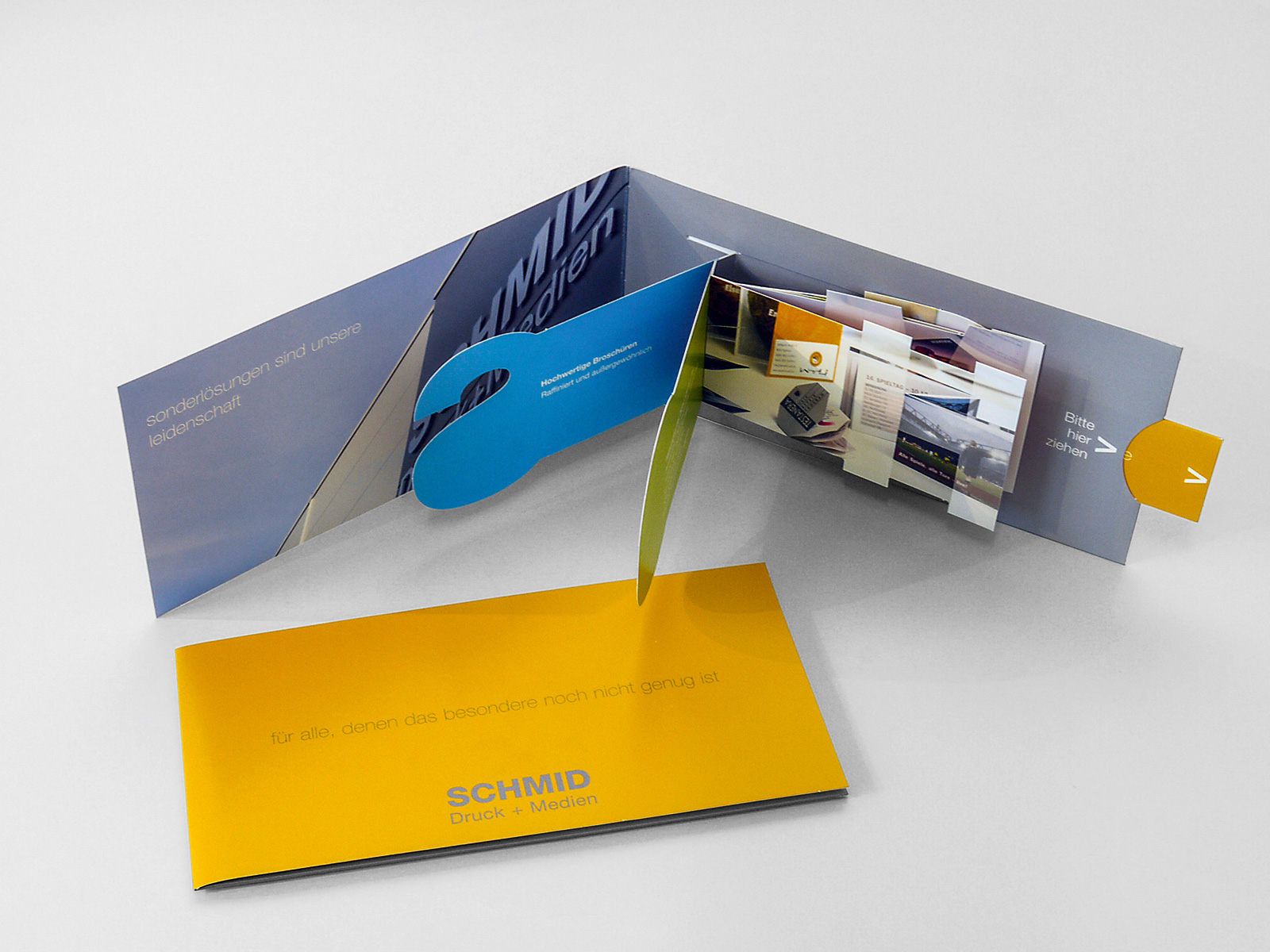 Special effect cards