Are you looking for an offset printer to print your magazines with the highest quality for a reasonable price? Contact us to find out what we can do for you. Our printing plant specializes in offset printing. We print magazines for local publishing companies and global publishers alike.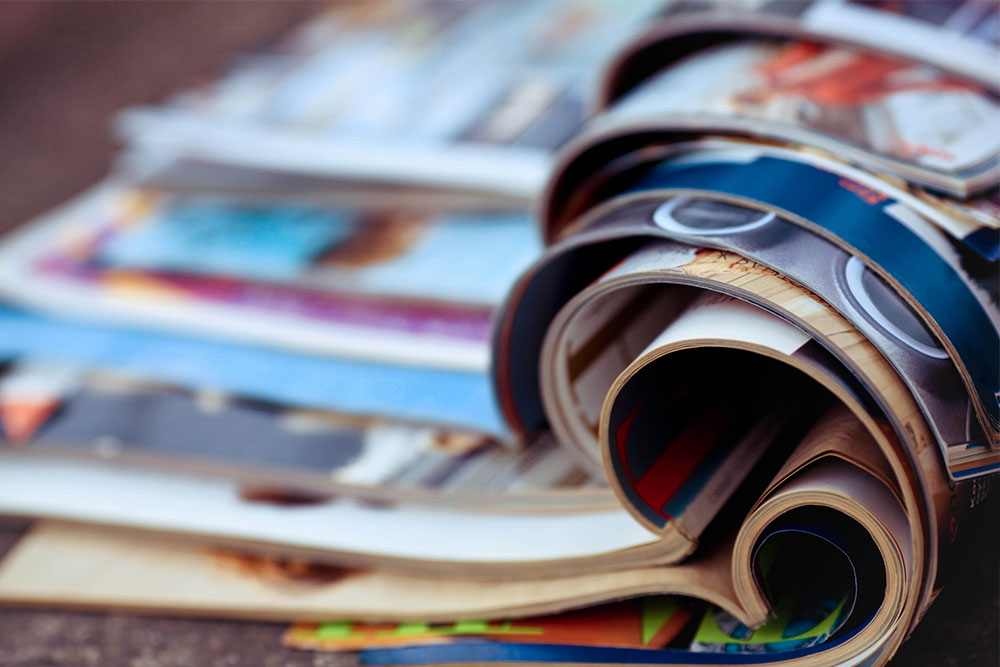 We print large volumes of magazines with web offset heatset presses at our production site in Poland near Warsaw. The production speed of our web offset heatset presses allows us to print magazines with excellent quality very quickly.

We use our sheet-fed offset printing presses for smaller quantities or for exclusive magazines that require thicker paper and covers with special finishes. Our sheet-fed offset department is equipped with Heidelberg and MAN Roland presses, which guarantee the highest print quality. We can provide unique colors, varnishes and special finishes to suit your particular needs.

Our finishing department offers saddle stitching, perfect binding and PUR binding for your magazines. We also provide a wide range of additional services like single-foil wrapping, labeling or inserts placed inside your magazines. We even add gadgets. Just tell us what you need. Contact us now!