Estate agency support – Print and distribution
More simplified processes do not only save time. It is also noted in the annual report.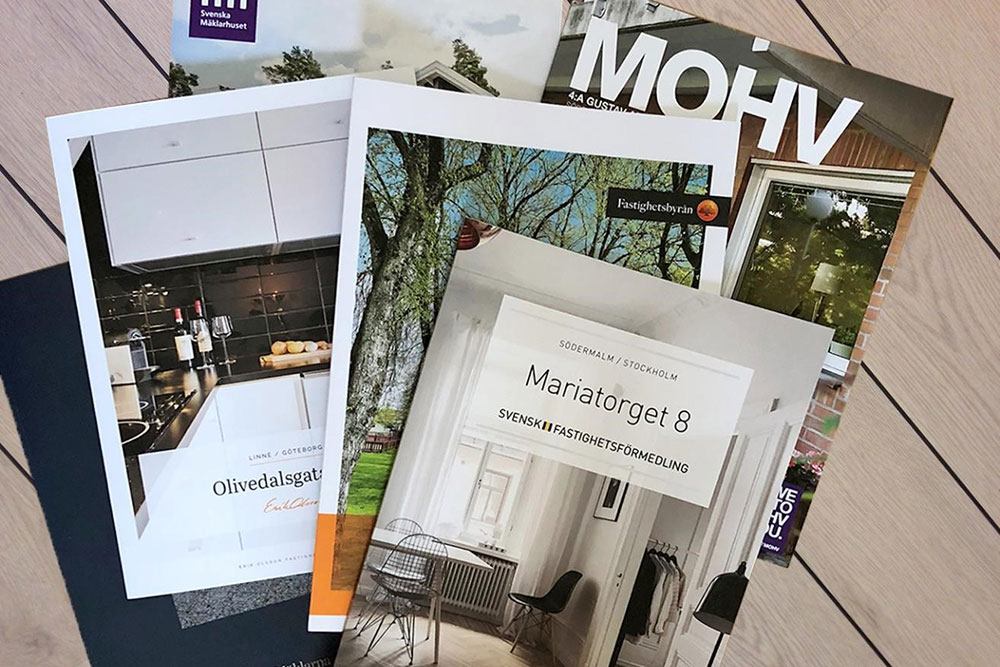 For a customer that develops services towards real estate agency, we have developed an automated production flow that combines flexibility, speed, and reliable quality. The customer's clients create their prints as prospects, DR, and leaflets in one online-based platform, that is connected to the Elanders digital print site in Vällingby, West Stockholm. Each day, we automatically collect orders from our users, that are produced and distributed to the customer the day after. With different words, the lead time is counted in hours, which would not be possible without an automated flow and modern print technology.