The Elanders Share
Elanders' B shares were first listed on the Stockholm Stock Exchange on 9 January 1989. The company has 33,542,938 class B shares listed on the NASDAQ OMX Nordic Exchange Mid Cap list under the ELAN B symbol. Since 1997 Carl Bennet AB has been the major shareholder and controls 50.1 percent of the shares and 65.9 percent of the votes.
The information about Elanders' largest shareholders is updated monthly.
Ownership structure as of 29 November 2017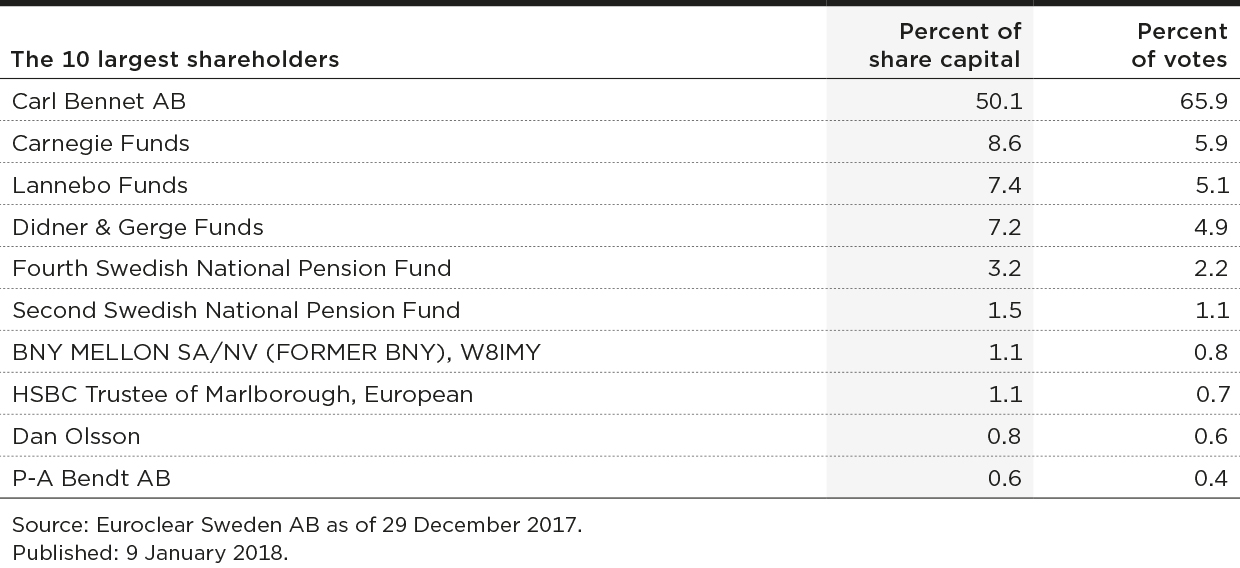 Regarding the proposed dividend in years to come, the Board of Directors has taken into account the Group's development potential, its financial position and the adopted key ratio goals relating to debt/equity ratio, equity ratio and profitability. The objective is to have dividends follow the long-term profit trend and, on the average, represent approximately 30–50 percent of profit after tax.