Elanders further expands business with HP in Hünxe
2/6/2017 11:39:58 am
Herrenberg/Hünxe, 6 February 2017 – The Elanders Group company LGI Logistics Group International GmbH takes on additional business for HP. As of today (February, 6th) cargo from the whole of Europe will be shipped to the central LGI site in Hünxe (Germany) within the framework of "HP Center Pool". It will be forwarded to HP customers on the same day. "We look forward to expanding our collaboration with HP", says Matthias Moser, Division Manager Electronics at LGI.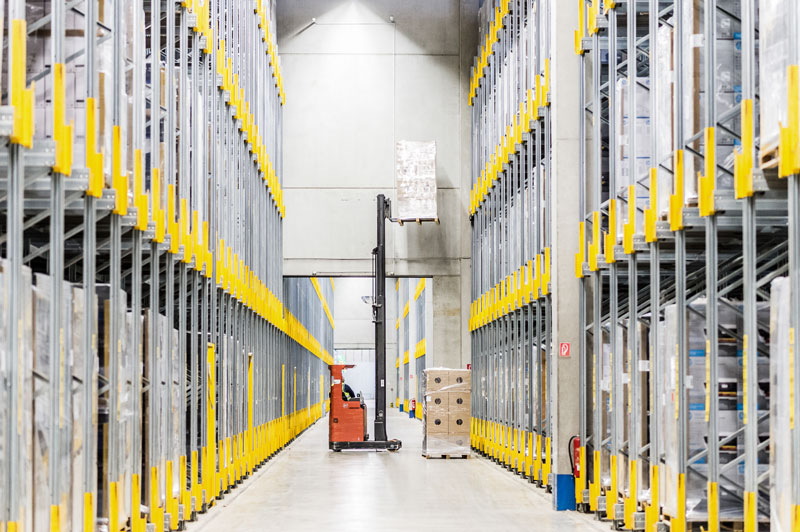 The HP "Center Pool" concept aims to deliver goods to customers in a bundled manner, thus increasing utilization of truck capacity. With this in mind, HP bundles its new goods at key locations in Europe. This includes the LGI site in Hünxe where 300 workers are employed. Apart from laptops and printers, contract logistics will now handle the processing of desktops, monitors and toners in the HP Center Pool.
In Hünxe, all goods will be bundled into larger shipments at the Cross-dock, a key handling facility. The bundled goods are, for the most part, to be delivered to wholesalers and retailers on the same day. Apart from logistics, for the first time LGI will also handle parts of the transport on behalf of HP using its own fleet in the context of "HP Center Pool".
About LGI
LGI Logistics Group International GmbH designs and implements warehouse logistics, production processes, shipping and transport management (land, air and sea) and customs services for customers in the automotive, electronics, fashion & lifestyle, health care & life science, and industrial sectors. Production logistics, distribution logistics, and extensive added value services such as refurbishment and returns are major components of the service portfolio. The company was formed in 1995 as part of an outsourcing venture. In 2015, LGI achieved a turnover of roughly €430 million. Since mid-2016, LGI has been part of the Swedish Elanders Group, a global supplier of integrated solutions in the areas supply chain management, print & packaging and e-commerce. With a workforce of around 4,000 people located at more than 45 sites in Europe, the United States, and Russia, LGI is one of the leading companies in contract logistics in Europe. LGI builds long-term customer relationships and delivers high-quality logistics solutions meeting complex requirements. Further information is available at www.lgi.de
About HP
HP Inc. develops technologies which improve life everywhere and for everyone. With its portfolio of printers, PCs, mobile terminals, solutions and services, HP ensures extraordinary user experiences. For more information about HP (NYSE: HPQ) visit http://www.hp.com.
For further questions, please contact
Magnus Nilsson, President and CEO, telephone: +46 31 750 07 50
Andréas Wikner, CFO, telephone: +46 31 750 07 50