Imagine you are ordering books, brochures or user manuals. Oblique cut content pages, messy page order or wrongly placed sheets? An absolute no-go! To avoid this risk, we have brought the Horizon SmartStacker.
But what is the Horizon SmartStacker?
The Horizon SmartStacker is a special cutting machine that ensures an efficient and safe finishing process. In short, it combines the three processing steps of "cutting", "collecting" and "stacking" – three in one.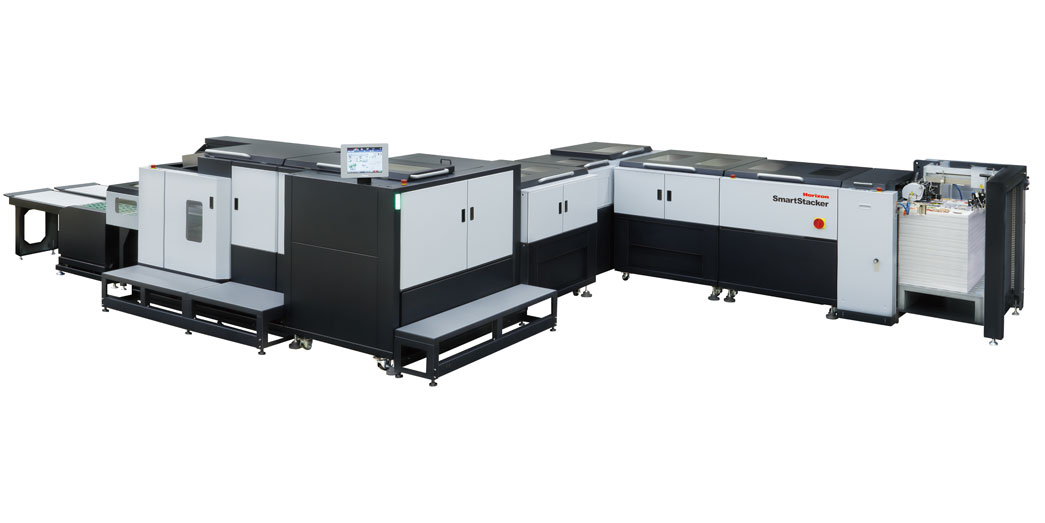 How does the Horizon SmartStacker work?
After digital printing, the printed sheets run into the machine to cut the individual blanks – in other words the pages. The SmartStacker automatically registers the pages. The system checks whether the sheets are positioned straight. This prevents the pages from being cut incorrectly. The labels are then collected fully automatically, stacked and output from the machine as a finished staple.
Whether photo books, book covers, brochures or user manuals – challenge us. We look forward to convince you!