It was fantastic! On 3 October 2013, we opened our doors wide to 120 curious children and their parents. What was going on? We participated in the 'Door Opener Day 2013', an initiative by German TV network WDR and the TV show "Die Sendung mit der Maus" …
The children's TV show is known as first-class funny infotainment and the kids had a lot of laughs and many things to admire at our company as well. The children had a barrel of fun right from the start during a photo session with the show's main characters, a cuddly mouse and her friends. However, they couldn't have imagined what followed next. During the tour of the production operations, they saw themselves together with their favourite animal "running" through the printing presses all of a sudden – of course, as a paper print. This fast? The amazement was written all over their faces. All of them were naturally curious what would come of it. It was great fun to lead the children through the further production steps to the finished personalised notepad, whose cover was adorned by the photo of each child.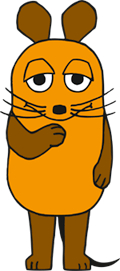 It was exciting to see the children's great interest in the other photo products from 'fotokasten' as well as in the printing technology. "How does my photo get printed on a pillow"? "How can the machine print so many different photos in a row"? And "wow, my name is actually on the chocolate wrapper"! We provided answers whenever questions about photography, products and the company were raised. And we made sure the event ended on a super high note with coffee, cake and games with prizes. Some of the little guests, who apart from the variety of impressions could take home their personal notepad and other gifts, felt like they wanted to stay.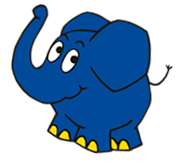 We take that as a compliment for a fantastic event for which we will be happy to open our doors again.