Renewed Tech.
A second life for your IT assets makes everyone a winner.
With Renewed Tech, Elanders gives used IT assets a second life. This contributes to a more circular society – and gives a host of benefits for everyone involved.
A safer handling
Thanks to our global network, we can pick up your equipment in a secure and environmentally friendly way. This guarantees that your assets are in safe hands. Then we erase all sensitive corporate information and personal data from the units.
Huge environmental gains
Most of a product's environmental impact originates from the manufacturing process. In addition only 20 % of all e-waste is collected and handled correctly. When we refurbish your equipment, its useful life can double. This generates significant environmental gains.
If a product cannot be restored, we recycle it in the most suitable way from an environmental perspective.
A good deal for everyone
In addition to the above, we offer different models for optimizing the financial return before selling your IT assets on the second-hand market. An extra bonus is that this gives more people access to near-new products at a lower price.
Renewed Tech includes:
A global solution for on-site pick up of IT equipment.
Inspection and testing services to assess the grade/status of the equipment.
Complete refurbishment of all devices that can be sold on the second-hand market.
Recycling of unsellable products.
Full compliance with all regulatory and legal requirements for the ultimate disposition, re-sale or disposal of IT equipment.
Wiping certificate for each device, and
Reports on the reduced environmental impact from using the service.
Get in touch with us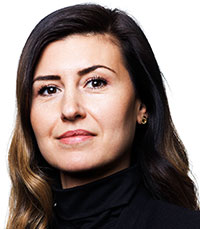 Director Business Development Supply Chain Solutions
Elanders AB
Phone: +46 733 91 42 68